Advertising
Welcome to the new OHFAMA advertising webpage.
This page is designed to help physicians with all practical needs to practice podiatry in today's market. Please select from the appropriate drop down menu where you will find advertisements from job postings to finding the right vendor to help with your practice needs.

Please click here for information on how to submit a physician classified advertisement or corporate advertisement. (Please note that advertisements and logos will be placed on this page only unless a company is a corporate or industry affiliate.)
Classifieds
Employment Available
Equipment for Sale
Class IV Therapeutic Laser For Sale
Class IV Therapeutic Laser (Cutting Edge) FOR SALE. Same features as new. Less than 3 years old, like new. $30,000, less than new. Contact Dr. Kelsey at 260-432-8777 or tabascoi812@hotmail.com
Office Space Available
Dayton, OH Area - Office Space Available
2010 sq ft medical office with basement in Clayton, OH. Located at corner of Garber Road and Main Street - directly across from Good Samaritan North. Currently set up with 2 private doctor offices, 4 exam room, large front desk area, lab area, 2 bathrooms and kitchen/break room. Call or text for more information (937) 334-0550.
Medical Space Available - One-of-a-kind!
One-of-a-kind, medical space available at 1975 Guilford Rd, Upper Arlington, OH. Perfect for a start up or re-location of an existing practice. Located in the charming, historic Upper Arlington Mallway district. Situated within a residential area and adjacent to Jones Middle School. 1,400-4,465 sq/ft. Ample and free parking for tenants and clients. If interested, please call (614) 488-1252.
North Royalton - SW Cleveland Suburb
North Royalton (SW Cleveland Suburb), podiatry practice for sale with or without building (two apartments and two business spaces). Hospitals and surgery centers nearby. Asking $85,000 fir the practice and $200,000 for the building. Send inquiries to jaoriti@sbcglobal.net or fax 440-582-2511.
Practice Management
Malpractice Insurance Privacy, Security, HIPAA
Doctors Central Billing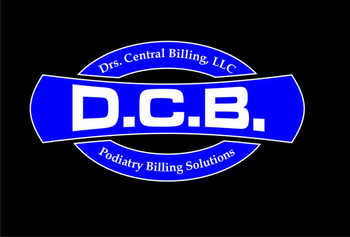 Complete Podiatry billing solutions since 1995. Billing, scheduling, credentialing, EHR and total follow up. You see the patients we do the rest. Serving over 120 Podiatrists in Ohio for 20 years. Call and see how much more $$ you can take home.
Extremity Imaging Partners, Inc.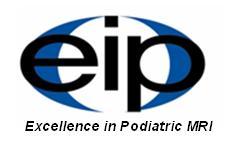 EIP's MRI centers are focused exclusively on extremities. EIP is is an industry leader in podiatric MRI and is proud to be an Industry Affiliate of the Ohio Podiatric Medical Association.
Web Development

Hedgehog Web Development Provides Worry Free Websites To Medical Professionals Ready To Take Their Web-Presence To The Next Level
Marketing Solutions

practiceXeleration offers a unique, turnkey marketing solution for physician practices. Our goal is to maximize your visibility on major search engines like Google, Yahoo and Bing, and to produce communications with engaging content to reach end users – your existing and prospective patients.
Credit Card Processing

Quantus Solutions focuses specifically on the medical environment. Did you know that Medical offices process differently than retail businesses and are often set up incorrectly with their current Bank/Processor or credit card provider.
Select your choice of the OHFAMA Endorsed Partner Program:
2 SIMPLE STEPS TO ENROLL:
SELECT YOUR PRICING PROGRAM AND EQUIPMENT OPTION
APPLY
OHFAMA ENDORSED BENEFITS INCLUDE:
Average Savings 38% per practice
Negotiated OHFAMA Group Rates for all members
Free EMV "smart chip" Terminal OR Virtual Terminal OR Mobile Device
Dedicated Medical Customer Service & Support
24 hour Next Day Funding for all members
HIPAA, PCI, SIGIS Certified Partner
APPLY ONLINE!! Or for more information call (877) 604-6477.
America's choice for Medical Processing!! Quantus Solutions……Click here for more information

Collection Service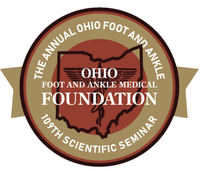 Recovery One is a worldwide, full-service accounts receivable management company with over thirty years of proven asset recovery experience and results oriented collection solutions. We understand the collection and recovery process in-depth and know how to recover assets with impressive efficiency.